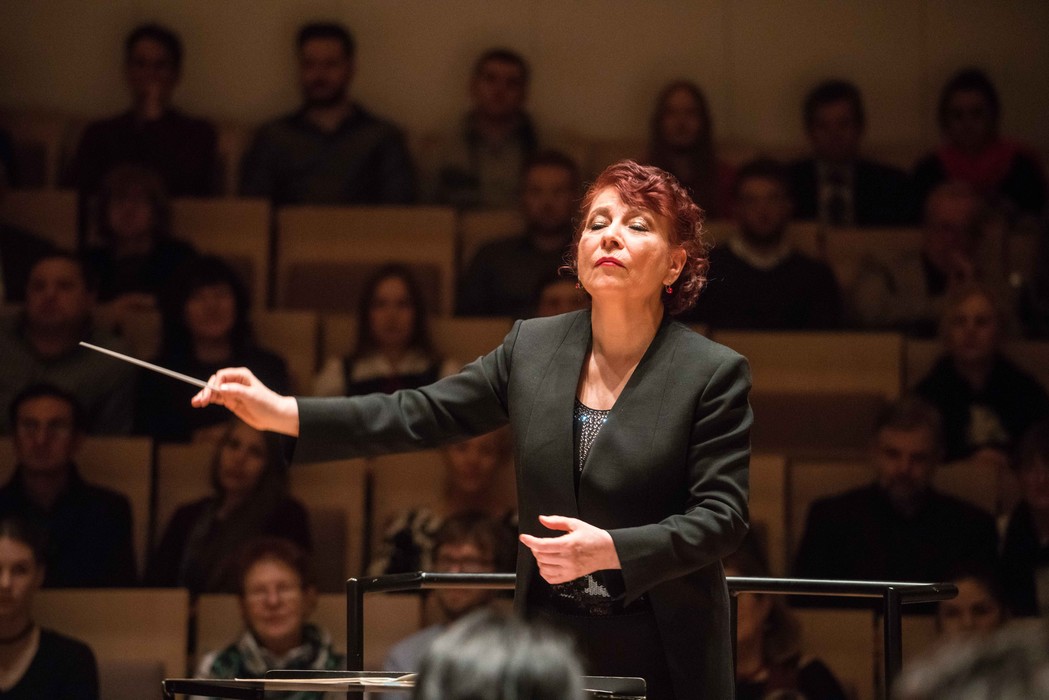 Rimma Sushanskaya
She was born in St. Petersburg and in the beginning of her career Rimma was known as a talented violin player to a wider audience.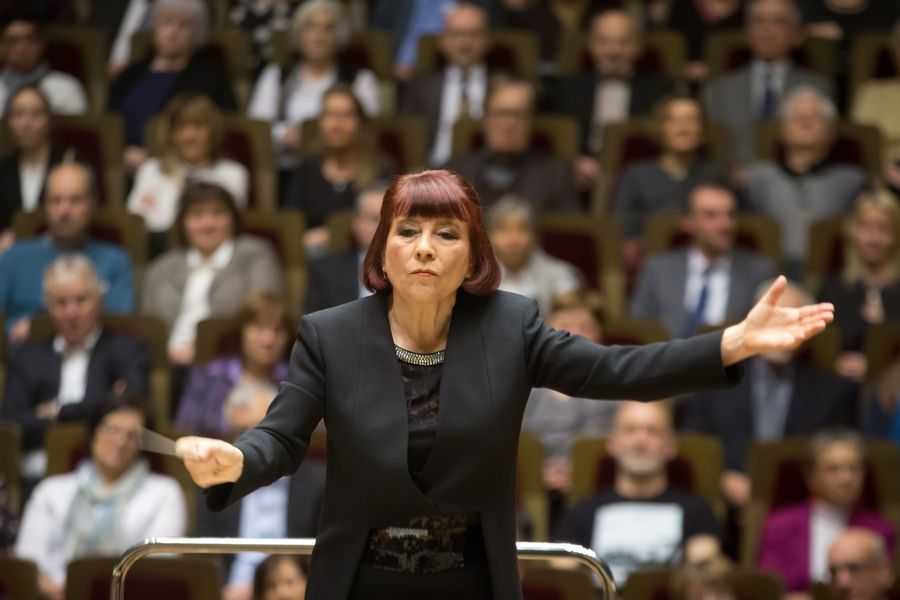 Rimma Sushanskaya has brought her baton technology to maximum clarity and expression. — Birmingham Post, Christopher Morley
As the last student of the legendary David Oistrakh from the Moscow Conservatory of Music, she continued the great tradition of Russian violinist, won numerous international prizes and performed on the stages of three continents. Her performance was praised by critics for its extraordinary intensity and brilliant virtuosity.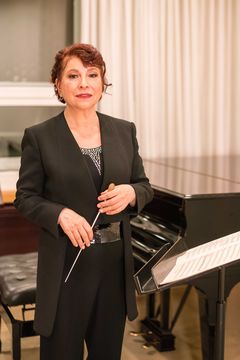 Rimma's debut as a conductor was in June 2005 in Birmingham, where she conducted the Queen's Park Symphony orchestra and they performed pieces by Barber (Adagio for Strings), Haydn (Symphony No. 100) and Mendelssohn (violin Concerto). She was cheered by the audience and highly praised by the critics. Since then, she has appeared as a conductor of numerous orchestras in Germany, Russia, Israel, USA and the United Kingdom (including the Berlin Sinfonietta, the New Symphony orchestra Berlin, the state orchestra of St. Petersburg).